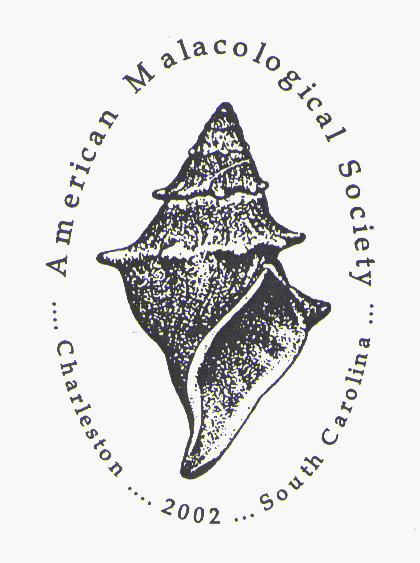 68th Annual Meeting
The American Malacological Society
Charleston, South Carolina
August 3 – 7, 2002




Announcements
---
The 2002 American Malacological Society Meeting will be held at the College of Charleston's Lightsey Conference Center in historic Charleston, South Carolina. The city is America's most beautifully preserved architectural treasure, featuring historic homes, restaurants, shops, museums, and tours. The Lightsey Center is a modern facility with a complete range of conference services.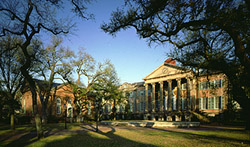 The featured symposium will be "The Biology and Conservation of Freshwater Gastropods," organized by Rob Dillon. Amy Wethington is organizing a satellite session entitled "Pulmonate gastropods in the laboratory." John Wise & Ellen Strong are also organizing a special session: "Multidisciplinary Approaches to Molluscan Phylogeny." In addition, there will be general sessions for contributed papers on a wide variety of topics, in both oral and poster format. Several awards for student presentations will be given.
A variety of special activities are planned, including an expanded endowment auction and a dinner cruise on Charleston Harbor. Four field trips are offered on the final day of the meeting: a boat trip to pristine Bull Island, inshore trawling on a SCDNR research vessel, a freshwater trip to the site of Charleston's first settlement in 1670, and a tour of the historic Ashley River plantation district.
Housing is available at a very modest price in the College of Charleston dormitories. A block of rooms has also been reserved at the Westin Francis Marion Hotel, located adjacent to the Lightsey Center.
---

Facilities & Accommodations:
The College of Charleston dormitories will be available at a cost of $38/person/night (single occupancy) or $20/person/night (double occupancy). Most summer conference visitors to the College are assigned the Joe E. Berry Residence Hall. Rooms are arranged into "suites" accommodating 4 - 8 guests with a central living area and shared bathroom. You must provide your own bed linens, pillow, towels, soap, and everything else!
The Westin Francis Marion Hotel, located adjacent to the Lightsey Center, has set aside a block of rooms at the reduced price of $115/night (single or double) plus tax. Reservations must be made with the hotel directly by July 3, 2002. Call (800)937-8461 within the US or (843)722-0600 outside the US. Identify yourself as a member of the American Malacological Society. It is also possible to book on-line.
There are many restaurants within walking distance of the meeting. In addition, meal tickets may be purchased in advance for the College of Charleston student cafeteria, approximately 1.5 blocks from the hotel, dormitories, and conference center.
---

Invited Sessions:

Symposium: The Biology and Conservation of Freshwater Gastropods. The North American fauna includes about 500 nominal species of freshwater gastropods. But the taxonomy of many groups predates the modern synthesis, and great confusion exists regarding the specific identity of even the most common populations. As a consequence, large regions of the continent have never been adequately surveyed, and fundamental aspects of the ecology of many freshwater gastropod groups remain obscure. Absent a recommitment to basic research on the biology of freshwater gastropods, a critical element of our biota is in danger of slipping away. Organizer: Rob Dillon.

Special Session: Multidisciplinary Approaches to Molluscan Phylogeny. Our intention is to provide a well rounded forum for discussing the unique challenges of analyzing multiple data sets in phylogenetic studies of mollusks. Case studies will be offered and used as a framework to address theoretical and philosophical issues, e.g. of separate vs. simultaneous analysis, (in)congruence of multiple data sets, and the reconciliation of disparate data sources. Such independent data sources include, but are not limited to, morphological, molecular, fossil, and biogeographic data. Organizers: John Wise and Ellen Strong.

Special Session: Pulmonates in the Laboratory. Given their short life spans, proficient egg laying, genetic diversity, activity, and ease of culture, freshwater pulmonate gastropods make great organisms for experimental study. This session is intended to address all aspects of experimental study using Pulmonates: behavior, life history, genetics (population as well as transmission), mating systems, reproductive biology, and much more. Organizer: Amy Wethington.
---

Call for Papers and Posters:

Papers and posters describing any research relevant to the Phylum Mollusca will be welcome at AMS 2002. Oral contributions will be limited to 15 minutes, with 5 minutes for questions. Posters will be limited to 46" x 46" (120 cm x 120 cm). Submission of abstracts for all sessions of AMS2002 will be accepted by email only, as both attached and appended documents. Follow this link for specific instructions and required format.
---

Special Events:

Auction - On Monday evening we'll gather for our annual auction to benefit the AMS student and symposium endowment funds. Dick Petit will hold the gavel! Books, reprints, art (both fine and otherwise), treasures and trash of a malacological nature, and any sort of item with a link to the Phylum Mollusca will be on the block, except shells. Fun, food, and libations will flow in equal measure. Donations wanted! If you have items to contribute, we'd like to advertise ahead of time. Please email DillonR@fwgna.org (put "Auction Donation" in the subject line) and tell me what you've got and whether you're going to bring it with you or mail it to me ahead of time. Please note if your items have some unique quality, special value, or historic context. Also feel free to suggest a fair market price, if this can be established.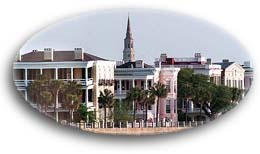 Dinner Cruise - Tuesday evening we'll enjoy a delicious meal as we cruise by Charleston's beautiful and historic battery homes, under the magnificent Cooper River Bridges, and alongside the Port Terminals. The Spirit of Carolina features year round climate controlled dining salons, open observation decks, and a full service galley. Experience a fabulous three course meal prepared to order onboard (choice of five entrees), table side service, and your favorite beverages. Meeting registration includes one ticket for the cruise; additional tickets may be purchased for $50.00 each.
---

Field Trips August 7:
Bull Island Adventure. Just 45 minutes from Charleston lies Bull Island, a remote wilderness in the Cape Romaine National Wildlife Refuge. A 40 minute ferry ride through rich salt marsh creeks will deliver us to a subtropical forest of magnolia, palmetto, bay, and live oak draped in Spanish moss. The island is home to over 300 species of birds, numerous alligators, and the recently introduced red wolf. "Boneyard Beach" has been described as the most fabulous stretch of beach on the east coast. Box lunch included. US$50.00
Inshore Trawling. We'll board a Marine Resources Division research vessel at the Fort Johnson Laboratory for a half day of benthic trawling. Several diverse habitats and bottom types in the Charleston area will be sampled. Box lunch included. US$35.00
Fun and Freshwater at Charles Towne Landing. We'll visit the state park on the site of the original English settlement of South Carolina in 1670. There are re-creations of the original fortified town and the sailing vessel Adventure, as well as a 22 acre natural habitat zoo featuring the animals that greeted the first settlers. The ponds are inhabited by the usual 4-5 species of pulmonates and pill clams, plus Biomphalaria obstructa at its northernmost limit worldwide. Miles of foot and bicycle paths. Box lunch included. Great for the kids! US$30.00
Ashley River Plantation Tour. The two historic Ashley River plantations we'll visit are a study in contrasts. Begun in 1738, Drayton Hall is the oldest surviving Georgian-Palladian dwelling in the American South. It has been preserved unfurnished, still without running water or electric lighting, and extends to its guests a sense of timelessness and continuity. Middleton Place was laid out in 1741. It contains America's oldest landscaped garden; the butterfly lakes and sculpted terraces were designed by Henry Middleton, President of the First Continental Congress, whose son Arthur signed the Declaration of Independence. The main body of the house was burned in the Recent Unpleasantness, but family furniture, paintings, silver, and documents are displayed in the wing that remains. The cost of US$35.00 includes transportation and admission to both sites. Lunch will be available in the Middleton Place Restaurant .
---

To Register:
Downloadable forms. This link takes you to the AMS website at the Academy of Natural Sciences, where registration forms are available in PDF format.
Old-fashioned 100% Snail-mail - The contact information for Rob Dillon is given below. Call, fax, email, or write me directly, and I will send you registration materials via old-fashioned U.S. Mail.
---
For more information, contact:
Robert T. Dillon, Jr., AMS President
Department of Biology, College of Charleston
Charleston, SC 29424
voice: 843-953-8087, fax: 843-953-5453
DillonR@fwgna.org
---